Pattern Updates/ Corrections
Updates / Corrections
Infrognito Updates 08/22
Note: we have made two minor corrections to copy on pages two and three.
Updates / Corrections
Elephant Walk Updates 08/22
Note: We have made several updates and clarifications on page six.
Updates / Corrections
Jesting Instincts Updates 06/22
Note: We have made several pattern updates, adding more detail and measurements in three of the Figures.
Updates / Corrections
Shell Shelters Updates 02/22
Note: We have made several updates in the pattern to reflect new methods in use and materials now available.
Updates / Corrections

For You My Dear 6/21

Below are links to PDF's of additional information/updates for the pattern. (Note: if you print the PDF's make sure you have your scale set at 100%.)
Be sure to also visit the pattern's page on the site for new up-close images, reflecting the changes!
Updates / Corrections

We're On A Bigger Roll

Page three, paragraph four should read:
Cut two strips of your wide border fabric. Measure, cut, and fit to quilt sides, top, and bottom. (Figure C.) Cut four 3½" squares for corners and attach to ends of top and bottom borders. Sew side borders to quilt, iron, and attach top and bottom borders with corners
Updates / Corrections
Winging Kit Update 11/20
We have redrawn Figure E. to better reflect the edge the zipper attaches to. (Accross from the 90 ̊ corner.)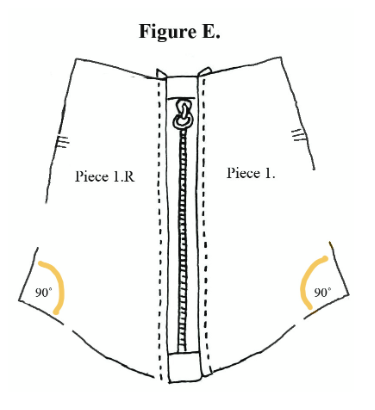 Figure L. on page 6 should have vertical quilting lines as shown. (Not horizontal.)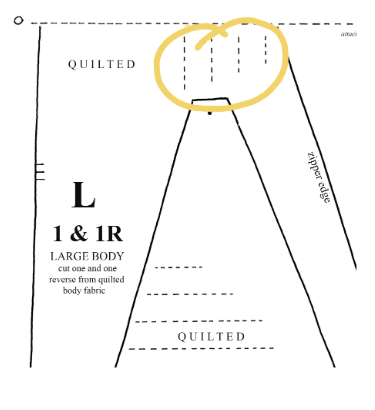 (10/21) Creating feet: We have changed the quantities of pieces cut from the template from one to two.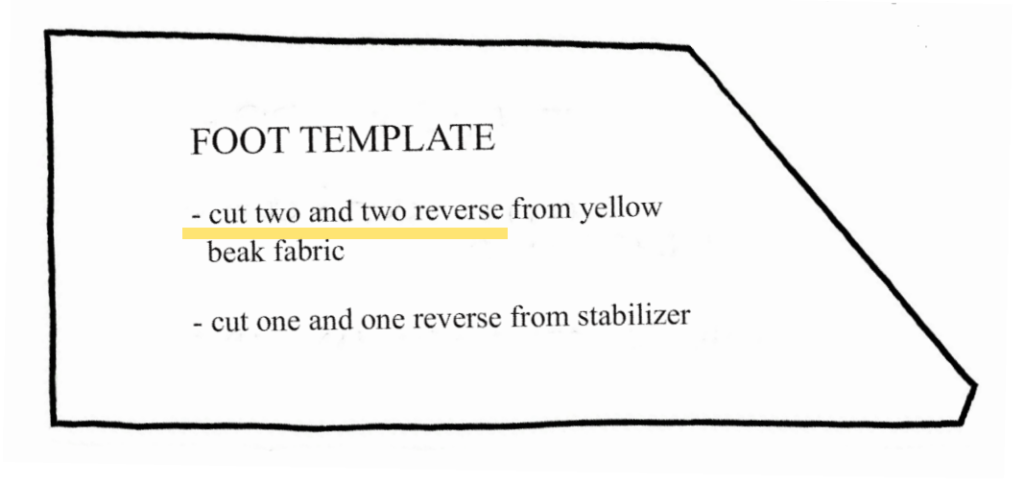 Updates / Corrections
Just in Cases Update
(Extra Tips)

10/20
There is a lot in this pattern that goes beyond what most of us do in quilting. Based on a few questions received over the years, let's see if these pointers help:
– With belly pieces wrong sides together you stitch the mouth edge seam only, (top of piece) and THEN turn right-side out, finishing this top edge only Figure B.
– After turning, you clip both edges three times as shown Figure C. creating "tabs" where the finished mouth ends. You will catch these in the binding, however….
– The first tab stays flat and will be caught in the binding. The second tab gets folded in and whip stitched creating finished edges for the arm holes.
– Pin together the belly piece to the frog top piece, matching the bottom edges and baste. Then machine-stitch the binding, being careful not to close the arm holes catching the tabs above in the binding seam Figure D.
– Before hand-stitching the second binding edge, insert the open edges of the back legs into position inside the binding Figure H. and pin or baste. Secure the legs with hand-stitching.
-As with the frog, you stitch and then turn right side out the top edge of the belly piece only Figure I. Note: When you clip the seam where the finished edge stops, you release the rest of the edge to lay flat and catch inside the binding.
– Attach the back legs as with the frog legs in Figure H.
Note: The plastic pockets on the frog Figure D. and Turtle bellies are optional.
Updates / Corrections
Zippit Ribbit frog zipper case 8/21
The yardage page should call for a 9" or larger zipper as shown below:
*decorative zipper: ……………………………………………….. 9 "or longer
optional strap: ……………….. approx. one yard of 1" nylon webbing
optional strap hardware:
1"tri-glide buckle (1); 1" swivel lobster clasps (2); 1" rectangle rings (2)
Workshops
Book a hands-on workshop with Karen for your guild or event.
Learn More

Lectures
Book a lecture with Karen for your guild or event.
Learn More
Events
Check our calendar for our next upcoming event!
Learn More